Build Apps Faster and Innovate with No-Code
GW Apps allows businesses to build custom web applications much faster, enabling them to better manage their data and automate business processes.
Solutions You Can Build with GW Apps
All organizations have countless processes they need to manage. If your processes helped to manage themselves and automated their own actions, you could get more done with less stress. GW Apps supports and amplifies the way you want to work.
Office Productivity Applications
Build custom workflow applications to better manage your unique business processes.
Employees can use a portal to request IT, HR and other services, or customers to make and track orders from a dashboard.
Paperless Office Solutions
Get rid of inflexible and slow handling paper forms. Digitize and automate them to transform your efficiency and reduce costs.
Leverage GWApps extensive capabilities to replace legacy apps.
Are you considering
Google Forms?
Airtable?
Appsheet?
Kintone?
QuickBase?
GW Apps was designed to be the easiest and most flexible way to build complete business-process applications. How does it compare to other platforms you may be looking at?
GW Apps has given our organization the ability to evolve and push customer change requests to our applications within minutes. The responsive click-and-drag concept is well developed. This makes our no-code developer's applications look like it was produced by our Sr. Back End Developers. GW Apps support team has always responded to every question and consideration that our team has had.
The GW Apps platform has been a very valuable tool to convert our paperless processes and services online. Additionally, it has allowed us to migrate various lotus notes applications. GW Apps is a very valuable provider in our portfolio. They give us excellent service and are always willing to help. Additionally, the platform allows us to develop our applications without the need for developers.
GW Apps built my company app, which we have been using for years. My +30 team is able to input and access data across 50 locations, with customized rates, pay and options for only executives to audit and retrieve secure information.
I am just starting to use GW Apps, still building my app. I tried several no-code platforms in the past and this is by far the easiest to use and most efficient so far. Additionally, they have great customer service and support.
This short tour will show you a few ways that GW Apps can help you:
Automate workflow actions
Keep everybody in the loop
Organize data so its easy to find
Keep you on-task with less stress
Lets show you a few more details. You can click on the blue arrows at the sides to navigate.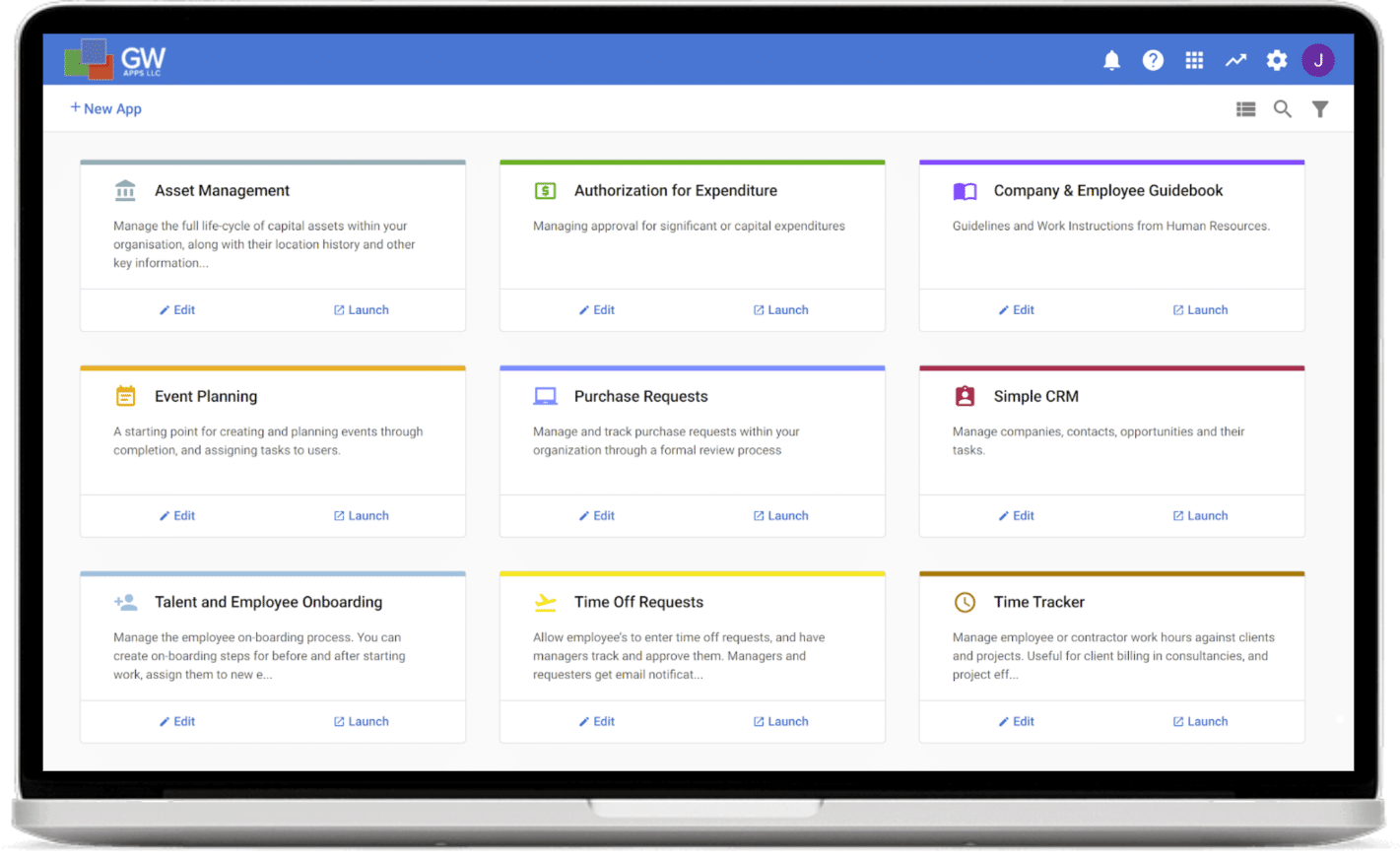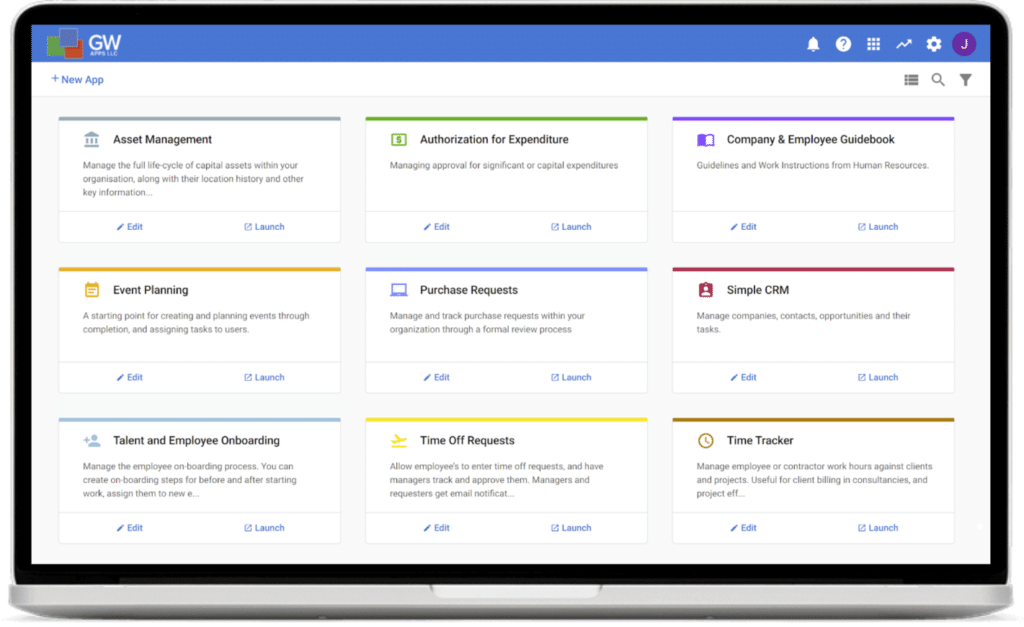 GW Apps can help you automate your business processes, keeping everything on track and automating tasks your staff used to do manually.
Automatically ensure the right process is followed and the right people are involved.
Automatically send notifications, create PDFs, create or update records, or trigger actions in external systems.
Set security so only the right people can see, edit or take action on specific information.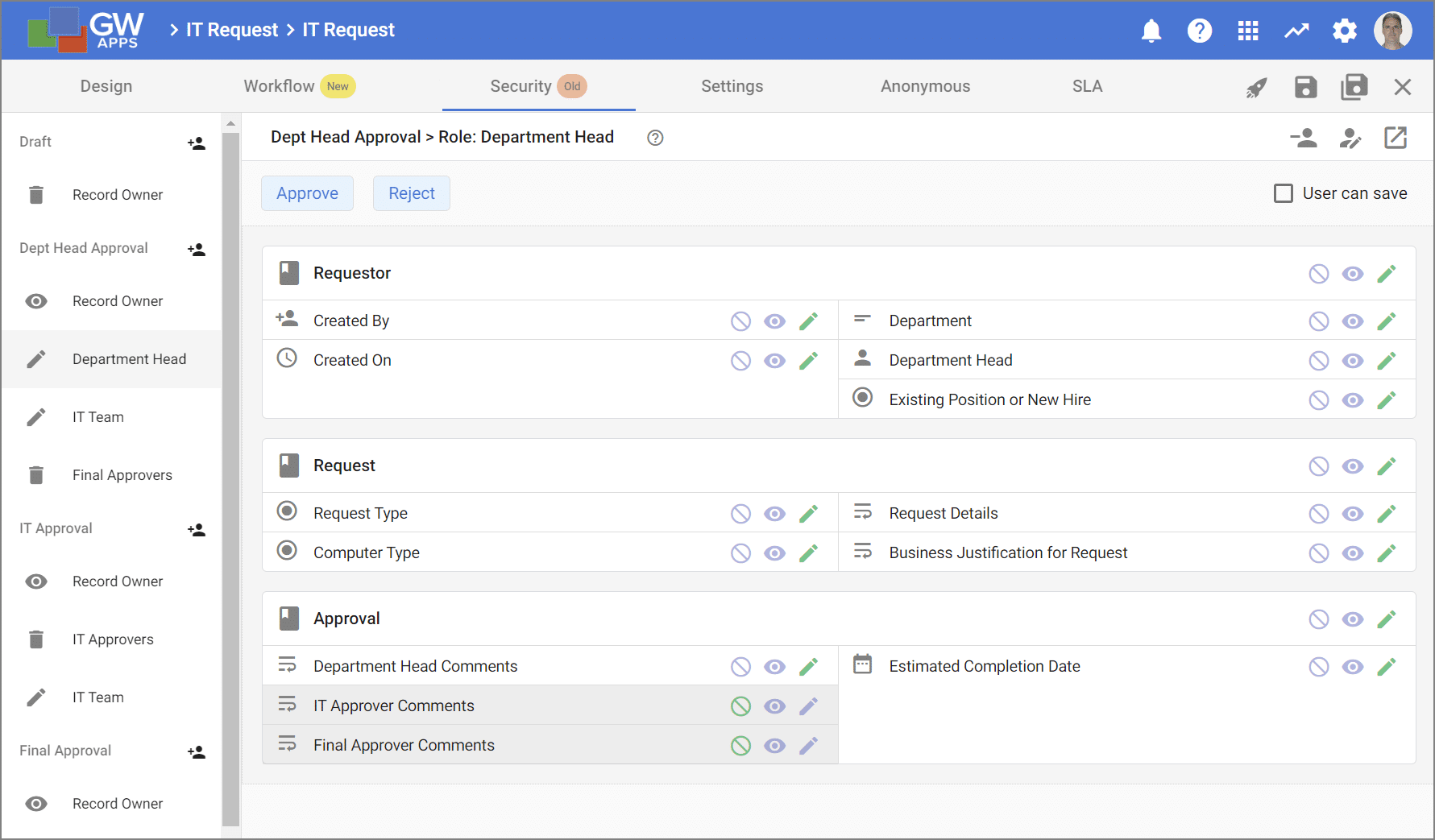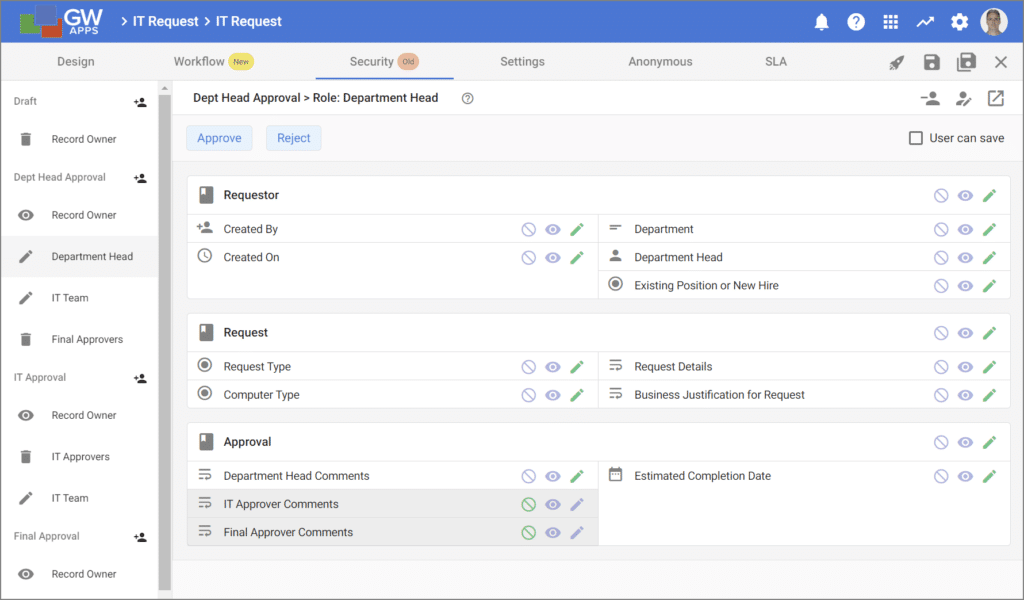 Build a few apps or a whole self-service portal
GW Apps is perfect for building specific custom apps that don't fit in traditional, more rigid platforms. You can also build an entire employee or customer self-service portal, and typically at a 75% cost savings over products like ServiceNow or Sales Force.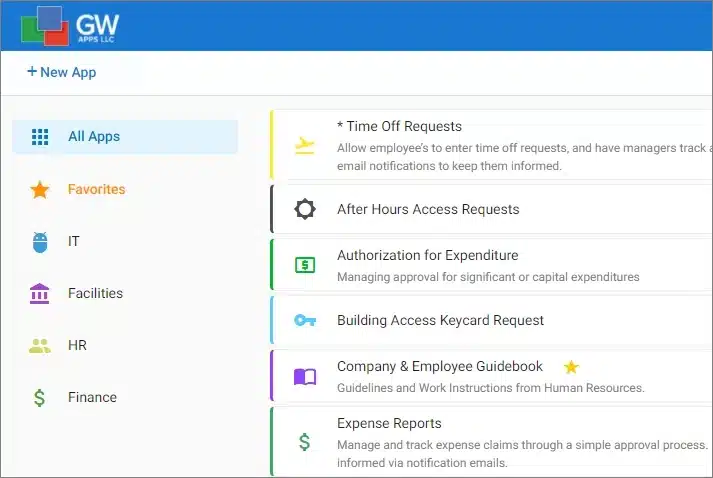 Thanks for taking the tour. Why not find out more:
Schedule a personalized demo from one of our team members:
If you'd rather jump right in with a no-strings trial, we can do that too: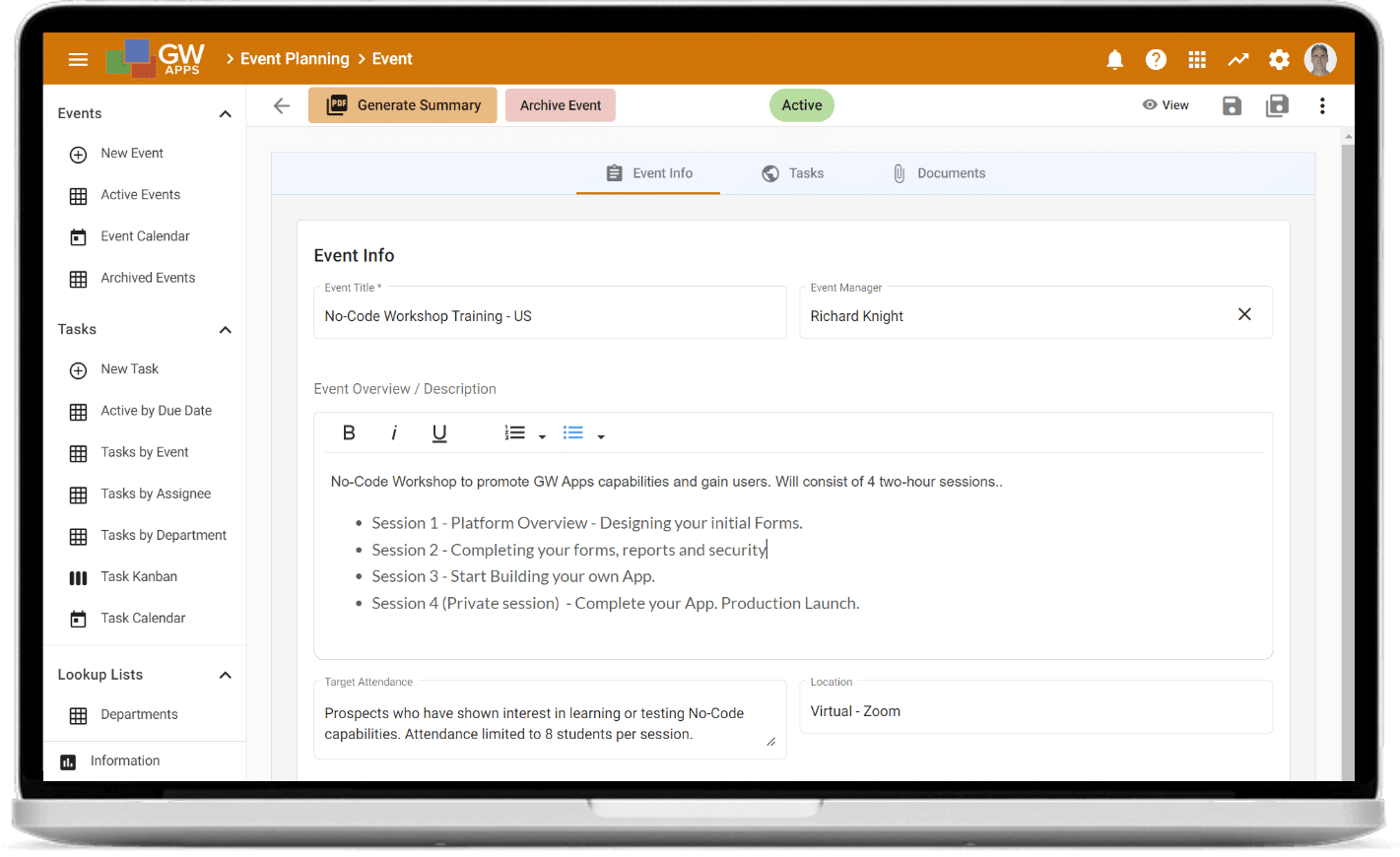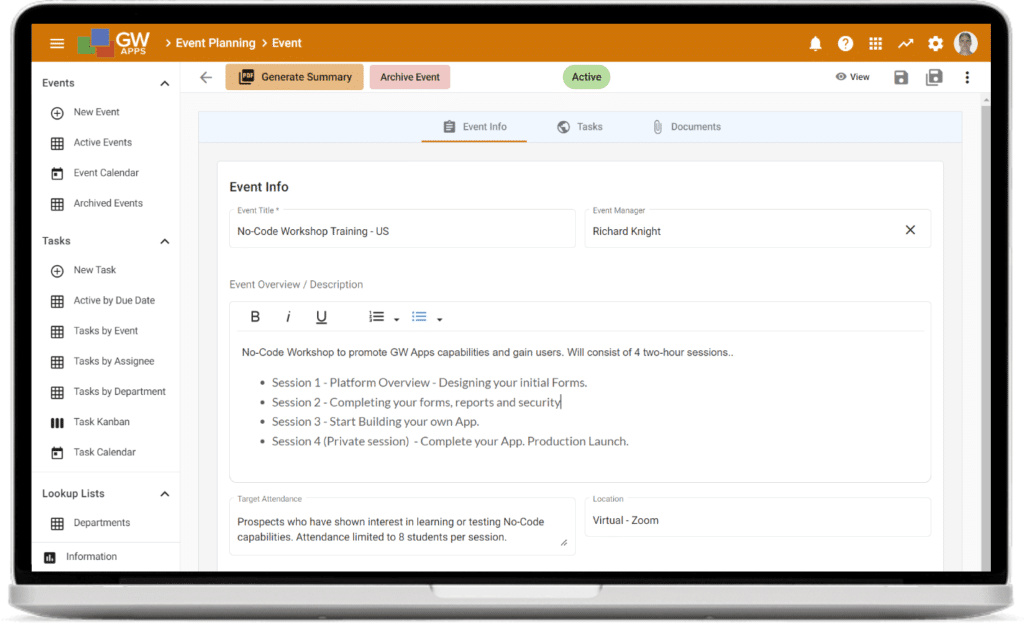 Don't take our word for it Let us show you
We help businesses build web applications faster and save up to 80% on costs