GWApps
A better way to build applications on the Google Cloud Platform
We let your team rapidly create applications on the Google Cloud
Businesses still need custom solutions, but do they all require complex tooling?

App Builder is a no-code, drag-drop and configure application development platform that lets non-programmers create powerful, secure and highly functional applications
Accelerate your Digital Transformation
A completely code-free development platform that enables Citizen developers to create business process applications. Much simpler and far quicker than traditional development. All the benefits of the cloud and mobile simply come with the package. Start with one of our templates for even faster results.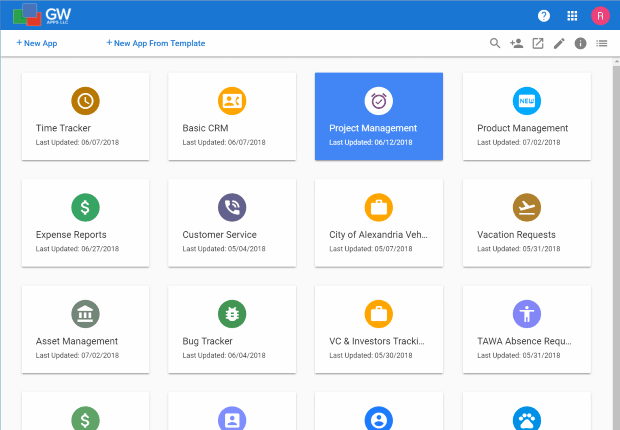 Drag, Drop & Configure: Simple
Create rich, functional forms with flexible workflows: Just drag, drop, click and configure. No HTML, CSS or Javascript ever. The wide range of features mean even fairly complex applications can be built in this simple manner. Business stakeholder are empowered to build applications for the use cases they know and manage.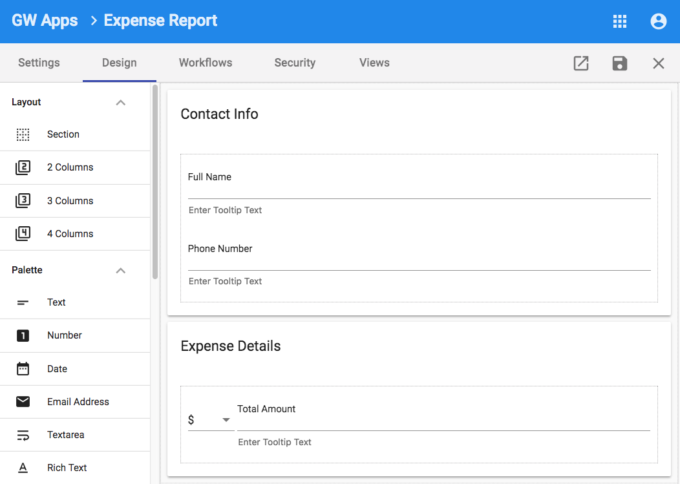 Google Integration
AppBuilder is built with Google Cloud technologies, and is tightly integrated with GSuite. Your GSuite login is you AppBuilder login, and Google Drive and GMail integration are baked right in.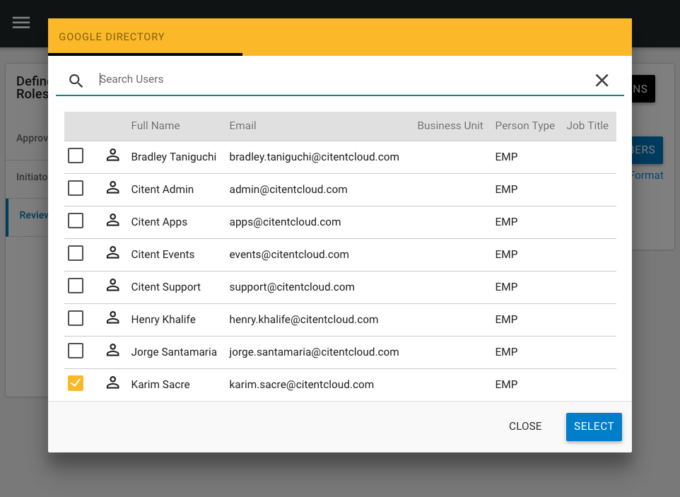 Functionality not Complexity
Mobile Ready
AppBuilder apps are always desktop, tablet and mobile ready, with no additional work.
Dashboards and Search
Dashboards allow you to chart data, monitor workflows, create records and more. Custom data views and powerful search keep everything easily to hand.
Secure
Robust role based security allows flexible control and rock-solid protection.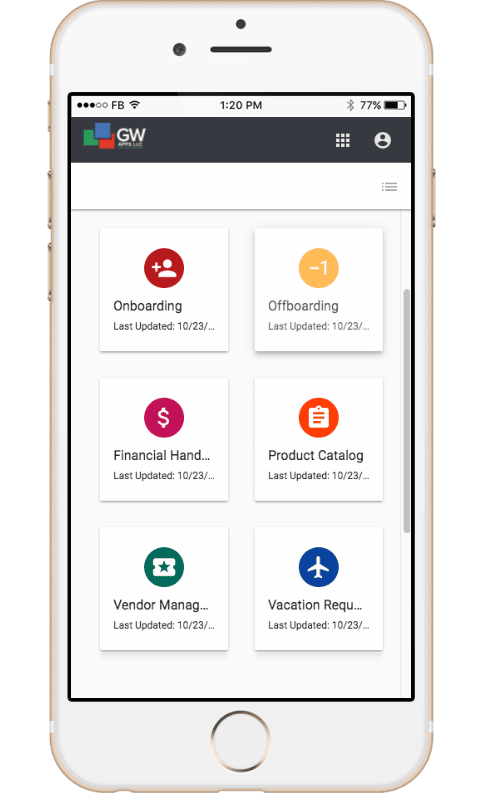 Citizen Development
AppBuilder's power is wrapped in a simple interface, so many apps can be built without the need for a developer.
Powerful Features
Conditional workflow logic, email notifications with record data in them, and embedded data tables are just a few of the powerful features of AppBuilder.
Data Access
No more islands of data. Security permitting, applications can share data, so you don't need to create the same lookup data in multiple apps.
Would you like to see more?
Request a demo