A smarter way for businesses to build web applications
No code required
Rapidly Build and Evolve your own Business Applications
If you have business processes that manage requests, approvals, assets, projects, products, documents and just about any other business related information, GW Apps can help improve your efficiency and responsiveness, while reducing costs and stress.
No programming or web design experience? Perfect. You're who we wrote GW Apps for.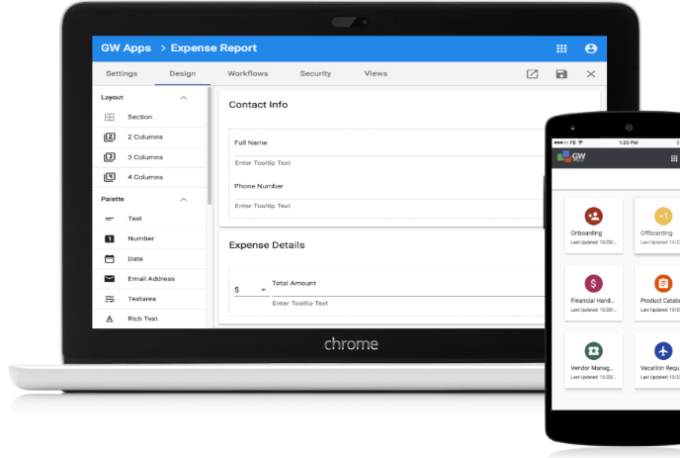 Build it the way you want it
Using an off-the-shelf, or off-the-cloud, product often means you have to modify your ideal solution to match the tool you have. With GW Apps you can build whatever you want, the way you want it.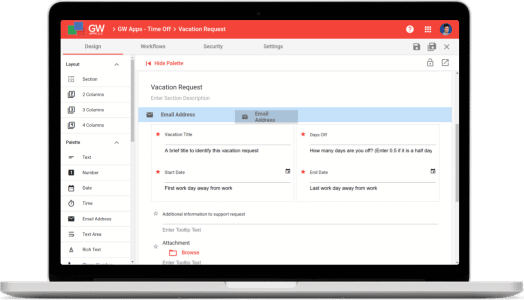 Go from Problem to Solution at the Speed of Business

Build applications to solve business issues faster than you thought possible. Make impactful change in your organisation by solving real world problems.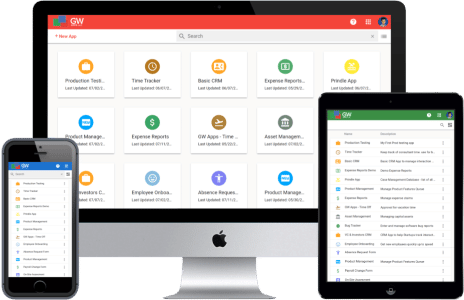 Empowering your people to make real
organizational change
Share & Collaborate
No more islands of data. Security permitting, applications can share data so everybody has access to the right information. No information duplication.
Transform Your Business
Improve more processes more rapidly than you thought possible. Side-step IT resource restrictions and budget issues with GW Apps.
Works Everywhere
Any place and any device. Why shouldn't your apps work everywhere you do.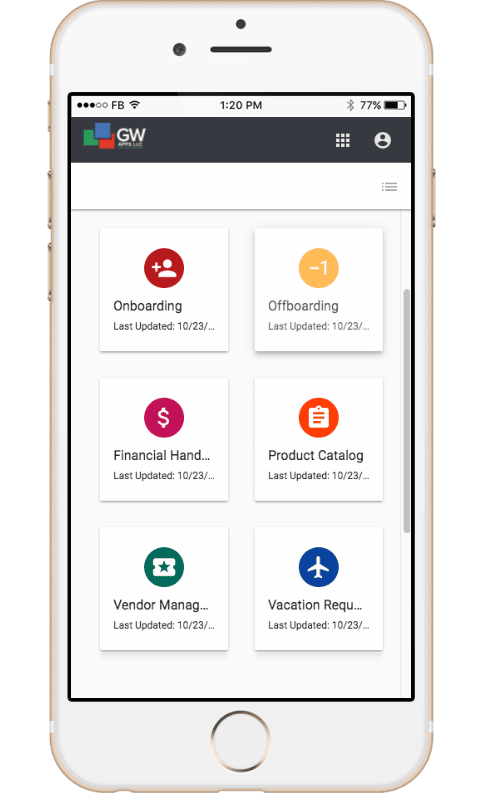 Business Insight
Better information access leads to better insights. Dashboards allow you to chart data and monitor workflows. Custom summary views and powerful search keep everything easily to hand.
Citizen Development
GW App's power is wrapped in a simple interface, so apps can be built without the need for a developer.
Solid ROI
Measurable process improvements and high value pricing give GW Apps an enviable ROI.
Would you like to see more?
Request a demo