Rapidly build and evolve your own apps to solve your business process issues

Be empowered to take control of those paper or spreadsheet and email processes you still have.
No programming or web design experience? Perfect. You're who we wrote GW Apps for.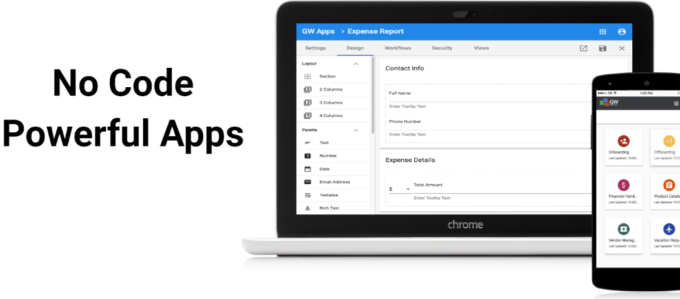 The best person to improve the process, is the person who owns the process
If you have business processes that manage requests, approvals, assets, projects, products, documents and just about any other business related information, GW Apps can help improve your efficiency and responsiveness, while reducing costs and stress.
Far more automated and controlled than paper, and more secure and powerful than spreadsheets. GW Apps the modern way to build apps.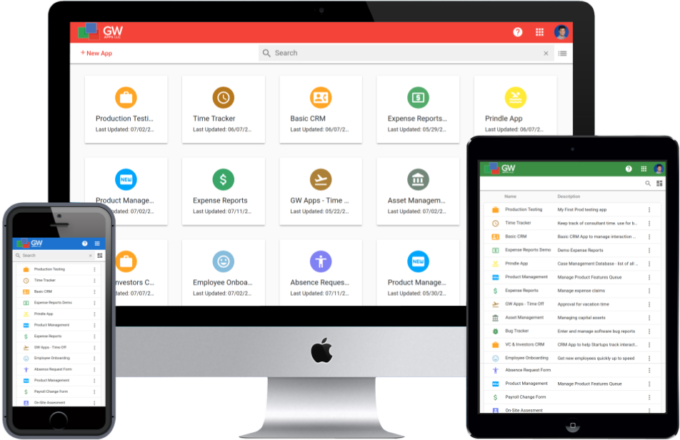 Really Simple – Really
Create rich, functional forms with flexible workflows and strong security: Just drag, drop and configure. No code or confusing jargon. If you know your business process and could build a spreadsheet to store the information, you could build it as an app in GW Apps instead.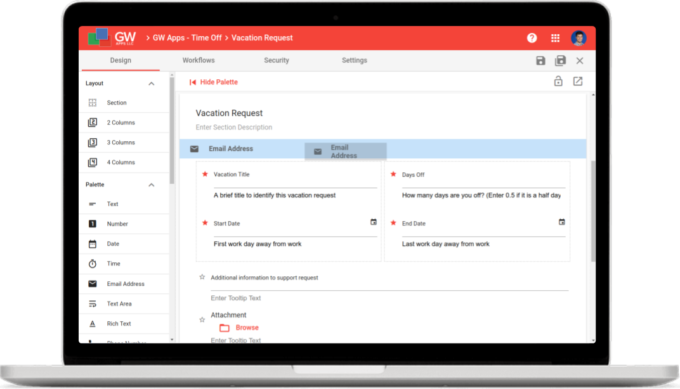 Really Powerful – Simply
GW Apps has a wide range of advanced features, but everything is made just as simple as possible. We spend countless hours in design and user testing to make sure even the most advanced features are clearly structured and explained, right there in GW Apps.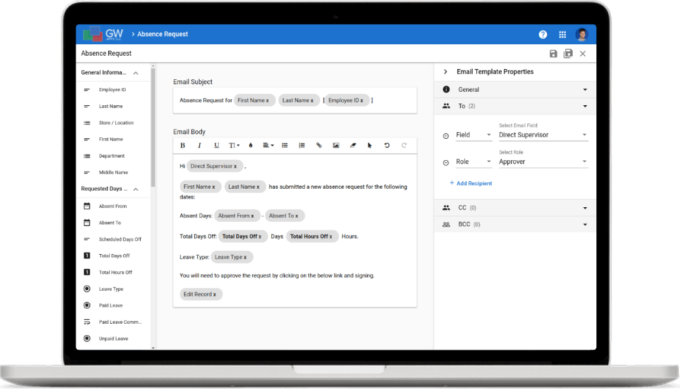 Google Integrated & Connected
GW Apps is built on the Google Cloud for the Google Cloud. Your G Suite login is you GW Apps login, and Google Drive integration is baked right in. The apps even use the same visual design standard as Google's own apps.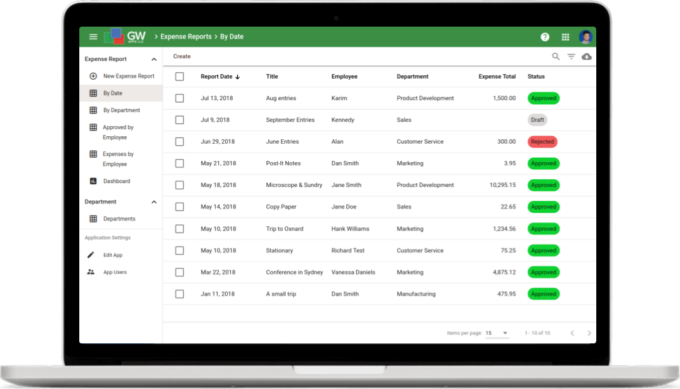 Share & Collaborate
No more islands of data. Security permitting, applications can share data so everybody has access to the right information. No information duplication.
Transform Your Business
Improve more processes more rapidly than you thought possible. Side-step IT resource restrictions and budget issues with GW Apps.
Works Everywhere
Any place and any device. Why shouldn't your apps work everywhere you do.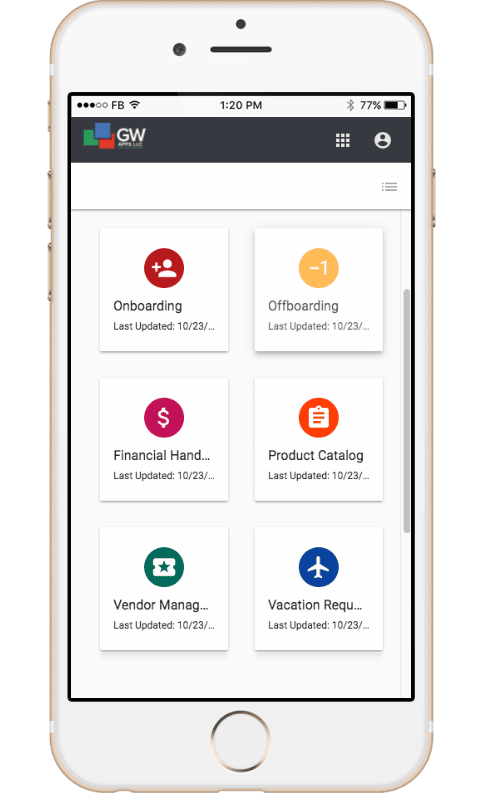 Business Insight
Better information access leads to better insights. Dashboards allow you to chart data and monitor workflows. Custom summary views and powerful search keep everything easily to hand.
Citizen Development
GW App's power is wrapped in a simple interface, so apps can be built without the need for a developer.
Solid ROI
Measurable process improvements and high value pricing give GW Apps an enviable ROI.
This easy to read white paper explains why no-code platforms can help business users transform their own organisations in a way that low-code platforms and traditional development never can.
Want to see how easy it is?
Click to see a short demo >
Would you like to see more?
Request a demo