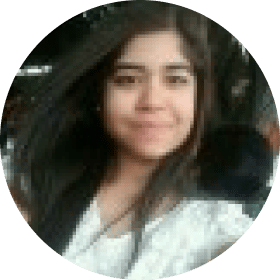 in collaboration with Richard Knight
Customers are regarded as 'kings' of the marketplace but employees form the heartbeat of a firm. Everything your organization achieves is due to the hard work, creativity and dedication of its staff. It is thus smart business to provide your employees with a friendly working environment and the tools to help them be productive. Anything that takes your staff away from their productive work is hindering your organization and adding to your cost.
"To win in the marketplace, you must first win in the workplace"
Doug Conant
Many companies do not have a uniform process to handle requests that fall under the responsibilities of multiple departments, such as finance, marketing and operations. Requests such as: Procuring a replacement company laptop, getting approval for a service provider to support an event, obtaining travel authorization or an advance for a trip, and updating personal information in the company directory. These requests are usually handled through disparate systems or processes established by each department. This is exactly what employee self-service portals are designed to do.
The Power of Self-Service Portals for Your Workforce
Employees Facilitate their Own Support
Rather than having to phone or email around to find the right person to help with their service request, an employee can simply visit the self-service portal and quickly find and fill in a request form to get the process started.
Streamlined Process Automation for Enhanced Employee Productivity
Once the request is submitted, process automation takes over to ensure the right people are involved and informed at the right time, and that the requester knows the progress their request is making. The employee self-service portal makes everything convenient and quick, not just for the employees, but everybody reviewing or working on the request as well.
Employees can visit the self-service portal any time, to view their requests both active and historic. This, combined with the automated notifications sent by the workflow, employees will never feel out of the loop again.
Easy Access yet Robust Security
Your organization can be confident that not only can employees, approvers, support staff and managers easily and quickly access all the information they need, but they also can only view the information and take actions that they are authorized for.
Key Elements of an Employee Self-Service Portal
Home Page to allow users to easily find the right request flow/service
Ability to create flexible and full featured forms to collect data and drive process
Approval workflows with service level agreements (SLAs), combined with automated notifications throughout the business process
Dashboard & reports for managers to review SLA compliance and take corrective action if service operations are running behind schedule
Access from anywhere on any device
Developing a Self-Service Portal with No-Code
If you're seeking to create an employee self-service portal with no code, the following points will help you get started.
Decide on the Services you Want to Offer
The first, and perhaps most important, step in creating an employee self-service portal is to decide which services you want to offer your employees and to gather all the required specifications for those services. The process you currently use for each kind of service request will clearly be the basis for your work, but remember that a transformation project such as building the portal is a perfect time to reevaluate each service and improve them. Do you still need all of the information you currently gather, or are there new fields you will need? Does the workflow process used still make sense, or could it be simplified or improved?
When developing each service, make them as easy to use as possible. Be careful when laying out the forms that they are easy to read and make sense to your target audience. Can you provide look-ups for key information to speed up the process and minimize data entry issues? to a self-service portal, the quality of the content is the most crucial factor to consider as it devotes significant time and effort to the designing phase. In addition, this will drastically enhance your employees' overall browsing experience.
The primary goal of your self-service portal is to assist employees in finding solutions to their problems as quickly and efficiently as possible. Organize your services into meaningful categories to provide structure to the home page and help users find what they need more quickly. Tag the services with key search phrases so users can search efficiently.
Common Challenges with Deploying Self-Service Portals
Change Management and Inadequate Training
As with any significant process change, a rollout plan covering launch communications and training is a must. Make sure your employees know what's coming and how it can benefit them. Even a simple to use and well designed self-service portal should launch with some form of training being made available. Whether that is in-person classes, on-line ones, pre-recorded training or just an FAQ site depends on the services you have built and the expertise of the target audience.
Availability and Credibility
For a major transformation project like an employees self-service portal, it is vital to get buy-in and support from senior managers. The key knowledge workers for the services being moved to the portal need to know that not only is their participation vital to the success of the project, but that they will be contributing to the future success of the organization and helping their fellow employees.
Absence of Personal Touch
Using a self-service portal may be regarded as a lack of personalization. Live assisted support is popular because of the "personal touch" it offers. Employees want to know that their requests are being addressed and that the company cares about them. Providing frequent updates and establishing SLA for full resolution will address this issue.
Implementing an employee self-service portal will take a fair amount of work, even with advanced No-Code tools like those provided by GW Apps. However, the benefits to so many areas and stakeholders of the organization greatly exceed the amount of work involved. As with most process change projects, the key to success is starting with the right platform and taking the time to plan and implement properly. Get it right, and your employees, support staff and managers will be happy, with perhaps their only complaint being why the project hadn't happened even sooner.