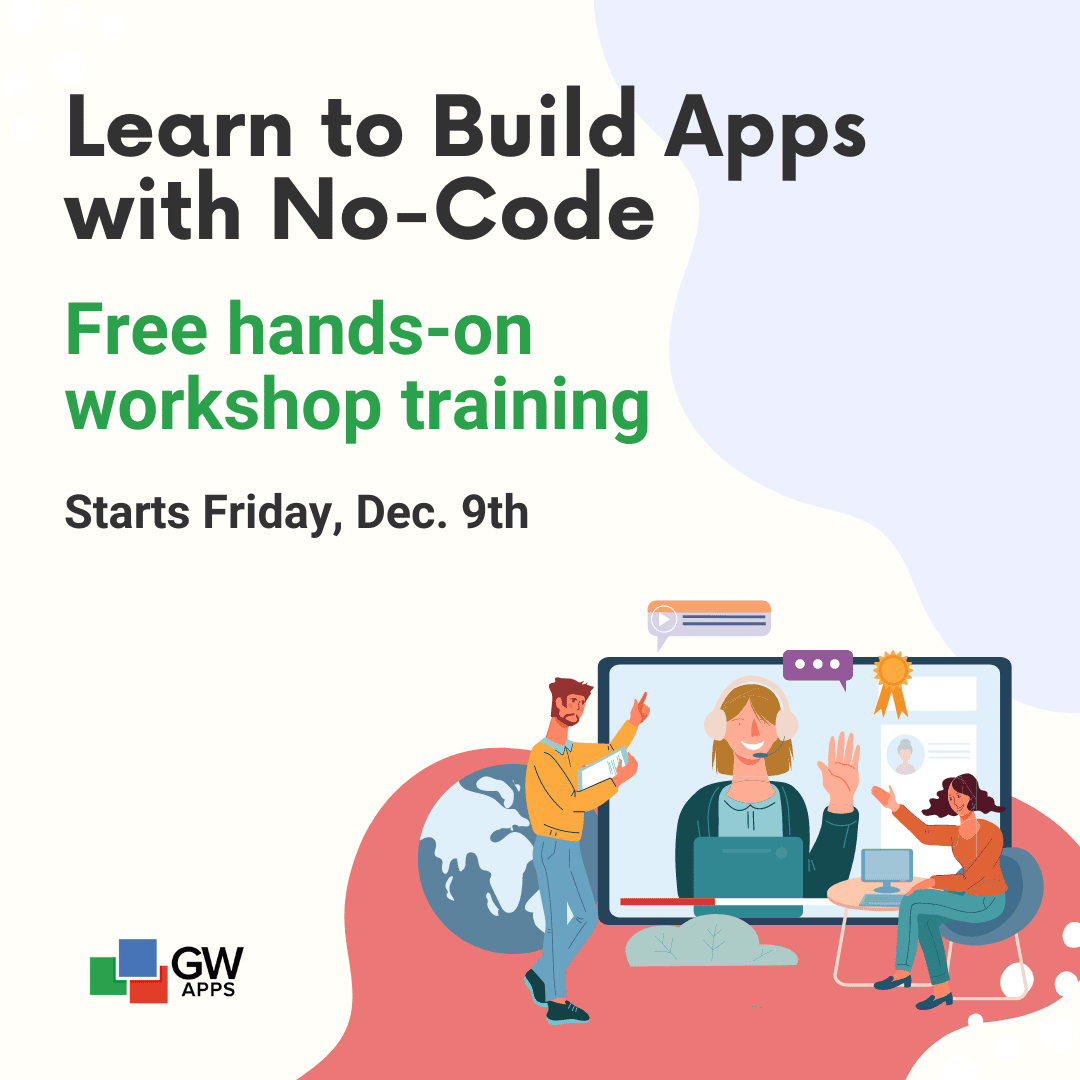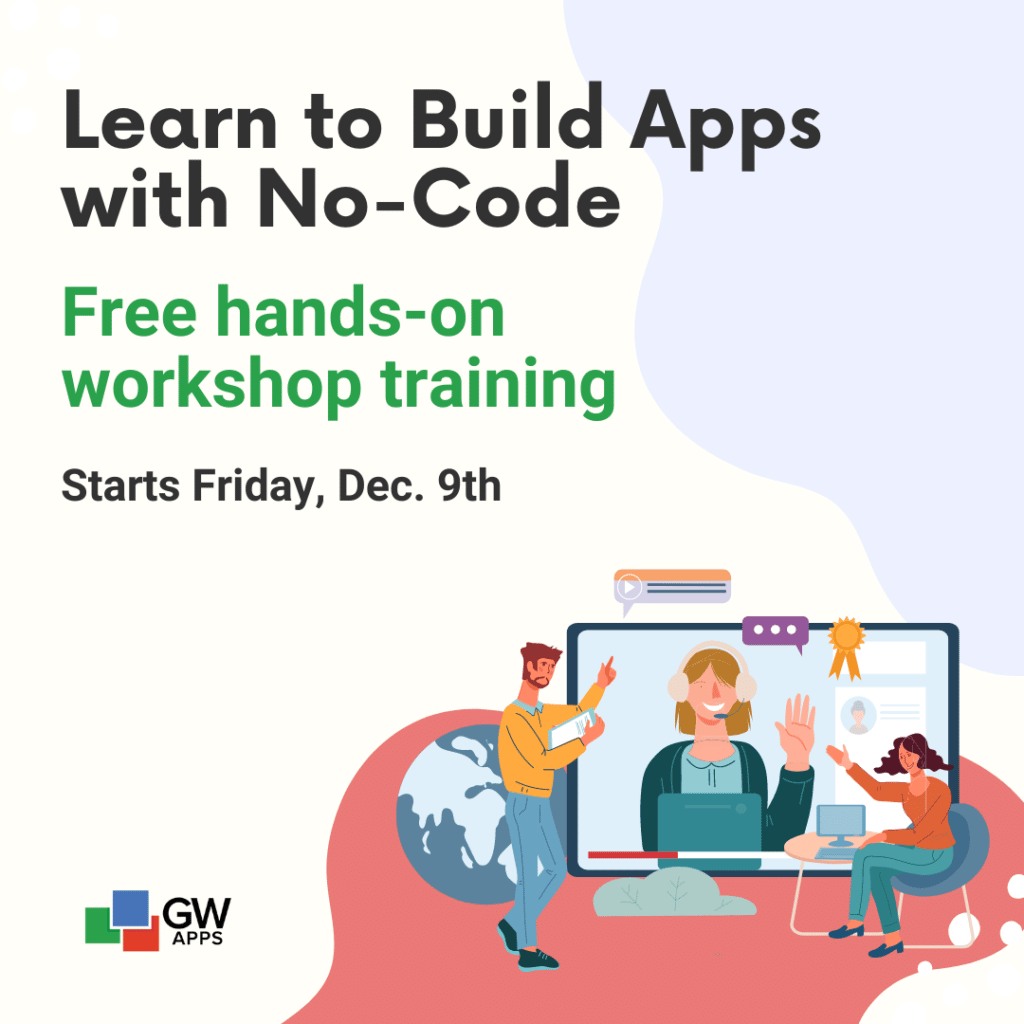 Benefits of No-Code Workshop Bootcamp
We believe companies are better off when their staff have a solid understanding of No-Code platforms. At the end of this bootcamp, you have the option to continue building apps on GW Apps or evaluate other No-Code platforms and determine the solutions that are best for you.
The Bootcamp will consist of 4 two-hour sessions, beginning on December 9th.
Session 1 – Dec 9th: Platform Overview – Designing your forms.
Session 2 – Dec 13th: Adding workflow, data security and building reports.
Session 3 – Start Building your own App.
Session 4 (Private session) – Complete your App. Production Launch.
*sessions 3 & 4 training dates will be determined with attendees.
Agencies nominate 1 or 2 employees to attend this program.
GW Apps will host a series of workshops to help participants build sample apps, then a production app for their company.
Free GW Apps license for 60 days.
Weekly office hours to provide support after workshops.