Empower anyone in your organization to build powerful forms with advanced features. Collect data and automate your business processes with GW Apps.
Form Builder Key Features
An Employee Self-Service Portal doesn't replace your HR or Help-Desk systems. It works together with them to make your organization more efficient.
Requests from users typically need review and approval from multiple people before they can be executed. HR and Help-Desk systems don't often have the workflow or security features to properly build these process flows.
Step 1: Choose from one of three form layout options: Form, Tabbed, or Stepper. Or, create a dynamic form that changes layout depending whether you're creating, viewing, or editing a record.
Step 2: Choose the fields you'd like to add from the panel on the left, and drag them over to your form.
Step 3: Customize your form by organizing your fields into columns and sections, changing colors, choosing a field appearance, adding images, and much more.
Step 4: Configure field properties, add Conditional Visibility and Logic to your fields, columns, sections, and workflow, set up email notifications, auto-generate PDFs, and add any other workflow automation to your form.
Step 5: Secure your form with granular role-based security, ensuring that users can only see what they're supposed to.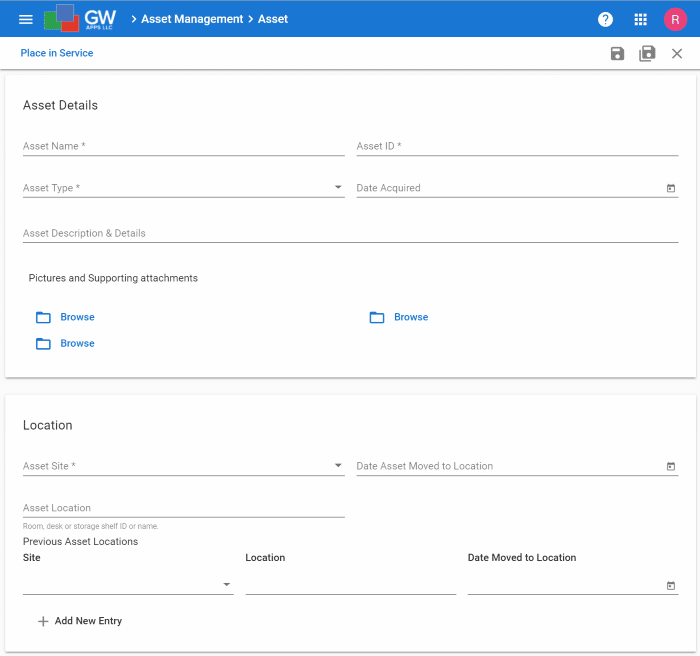 Examples of Common Services
You can create services for any of your business processes, but common examples include:
Discover the ServiceNow alternative, built on No-Code, for a fraction of the price.
Start your free 15-day trial and see how easy it is to connect your employees to the services that they need.