We have released a new and improved view designer. As well as supporting many new features, it is also easier to find as it has been moved from being part of the Form Designer, to being its own designer. The main left navigation in designer now shows the View Designer option directly.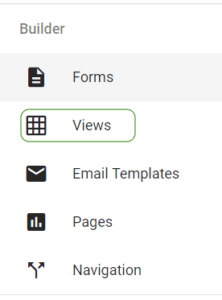 New features in the updated View Designer include:
View columns can be renamed, and even have a different name in each view if desired.
View columns can set to one of 5 sizes to help improve space utilization. A column can even have different widths in different views.
View security has been extended so use of each view can be restricted to members of specific roles.