How to build apps with GW Apps
Three Ways to Start – From Scratch, a Template or a Smart Import
GW Apps templates are complete ready-made apps that you can use as is, or customize to match your specific needs. If you have a spreadsheet of business information, GW Apps can even create the core of an app for you, and import the information as well. Easily share the app with the desired people.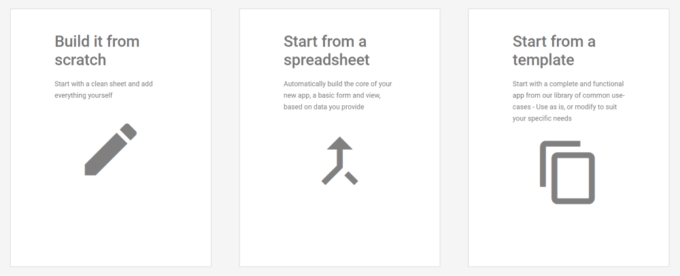 Drag, Drop & Configure – Simple
Create rich, functional forms with flexible workflows and strong security: Just drag, drop and configure. No code or confusing jargon. If you know your business process and could build a spreadsheet to store the information, you could build it as an app in GW Apps.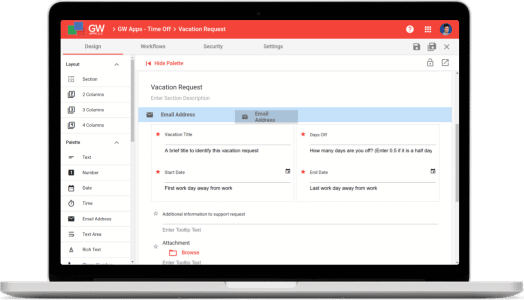 Add Flexible Workflow & Security
Powerful and flexible workflows with email notifications are available via a simple click & configure interface.
Each form, and even every field, has its own display and edit rights for each workflow stage and role, so you can easily control who gets to see and do what during a records life cycle. Security is also pervasive: Viewing a record, dashboard charts, searches and even data lookups all comply.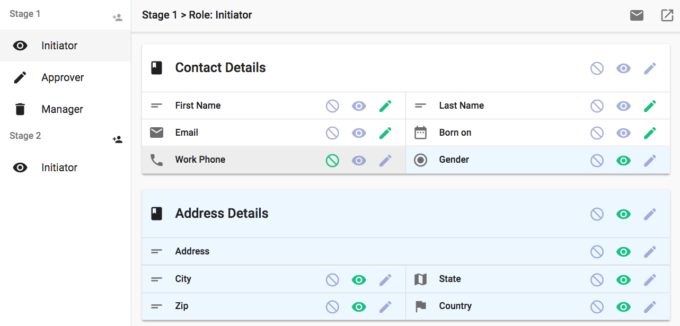 Views, Dashboards & Search
Build summary views so your users can find and review their records. Include grouping and column totals to create live reports.
Dashboards and search give you even more ways to display and find your valuable information.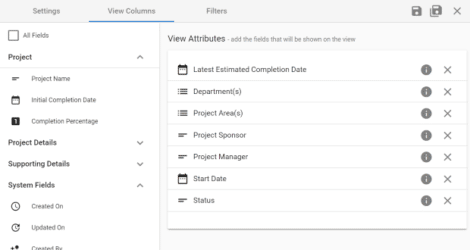 Tablet & Mobile Ready
GW Apps has a responsive design, so it automatically adjusts to any screen size. This way your applications work seamlessly across desktops, laptops, tablets and phones with no additional work.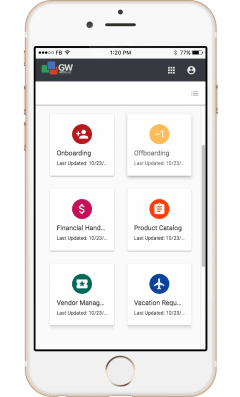 No More Islands of Data
Security permitting, applications can share data, so you can lookup customer names from a sales opportunity form, or project codes in a requisition form. You could even create a reference library so States, division names, company locations, etc are managed once in a central location but are available to all your applications.
G Suite & Office 365 Integration
Integrated with the Google and Microsoft cloud offerings: Your G Suite or Office 365 login is your GW Apps login. Google Drive and Team Drive integration is also built in.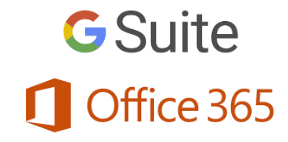 The tools to allow business users to create and improve
their own web applications
This easy to read white paper explains why no-code platforms can help business users transform their own organisations in a way that low-code platforms and traditional development never can.
Would you like to see more?
Request a demo