How it works
Create custom apps for your unique business needs
Create an App
Simply select a pre-built template or start from scratch. Either way, you can then customize it to create the App you need. Give it a unique icon and color to make it stand out.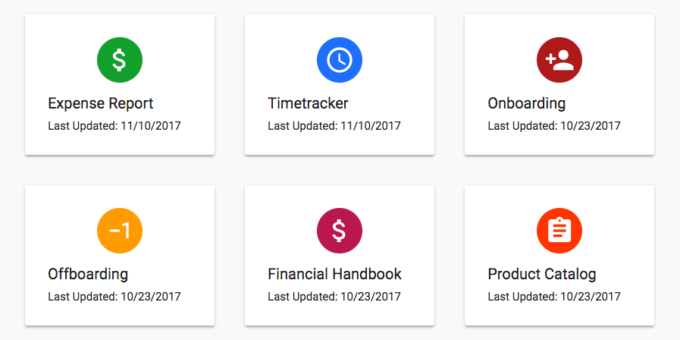 Form Builder
Create a great forms using over 20 different form elements: From radio buttons and rich text, to email and computed fields. Structure your form with sections and use up to four columns for a compact efficient layout. Most fields have configurable options and validation criteria. Even lookup values from AppBuilder records.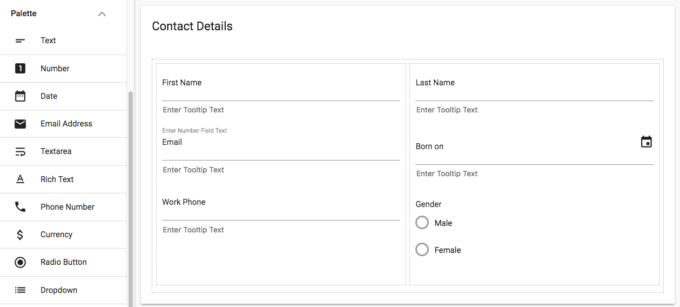 Workflow
Powerful workflow features are available, including multiple approvers, conditional actions and email notifications that can contain record specific data in them. All of this is available with a simple click & configure interface. Each form field or section can have different display and edit rights for each workflow stage and role.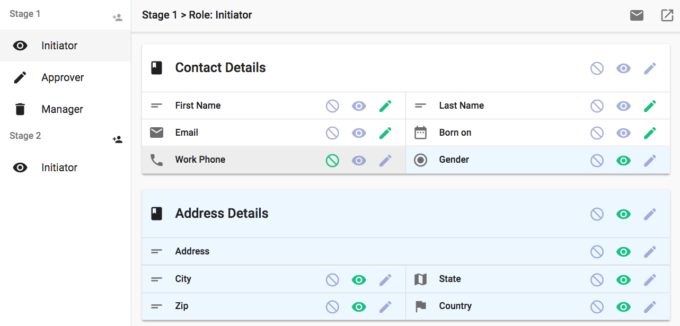 Views and Search
Build summary views so your users can find and review their records. An application can have any number of views, and the designer controls how they display in the application's navigation. Search is always available – by view or across the whole application.
Security
Robust role based security allows flexible control and rock-solid protection. Robust security means a user can only see, create, edit or delete what they are supposed to. Security is comprehensive, covering when viewing a record, looking at a summary view, doing a search and even via data access lookups.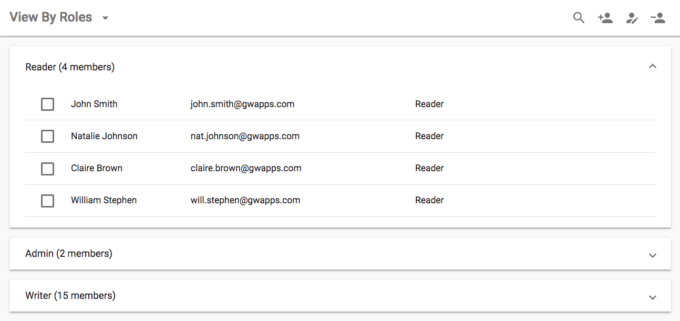 Data Access
No more islands of data. Security permitting, applications can share data, so you can lookup customer names from a sales opportunity form or project codes in a requisition form. You could even create a reference library so Sates, division names, company locations, etc are managed once in a central location.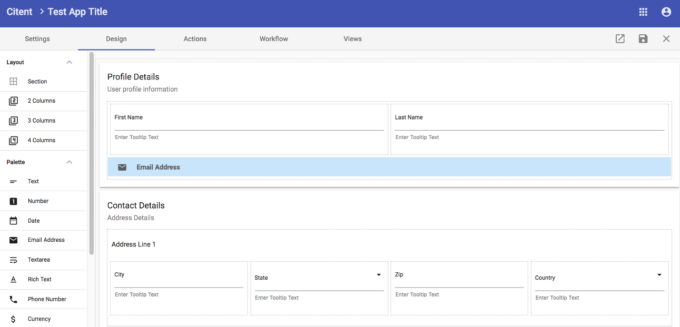 Google Material Design UI
Users of the applications get a modern Google Material Design based User Interface. This responsive UI automatically adjusts the applications to any screen size. Designers can change color scheme and icon to give each application a unique identity, but layout is kept consistent to simplify the user experience and lessen training requirements.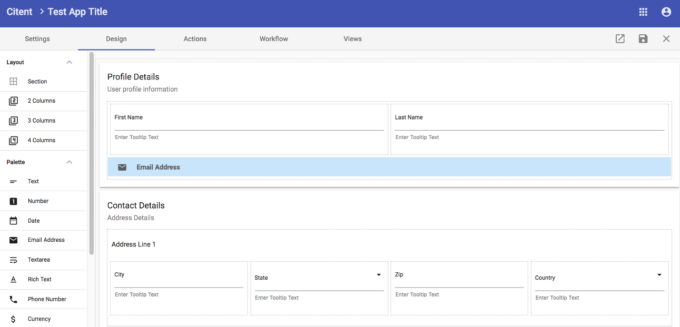 Client Specific Cloud Instances
Like most cloud services, clients can utilize a robust and secure multi-tenant offering. Unlike most cloud services, we also offer client specific instances. Still running on top of the Google Cloud Platform, but on resources solely dedicated and secured for you.